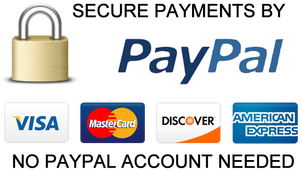 Donate to Support Local Families

Did you know that Learning Express Academy receives no local, state, or federal funding?

Why Donate to Us?

Learning Express Academy of Bear, Delaware is an independent, donor-funded nonprofit that is able to serve local families in our community every year thanks to the generosity of businesses like yours. In fact, more than 80% of our budget comes from donations.

Please make a life-changing donation to the help support local families today.


Learning Express Academy uses Paypal for
m
ore secure on-line credit card processing.
You may also call (302) 737-8260 to make a Visa, Mastercard, AMEX, or Discover Card donation or mail a check to 302 Daring St, Newark, DE 19702
Donor Privacy Policy
The Learning Express policy is not to sell, rent or trade our donors' personal information to any other entity. Names, addresses, emails, phone numbers and gift amounts are for the Learning Express Academy's information only. To ensure security measures, personal information for donations is stored on a secured server, with limited access to the Learning Express Academy's development database. If you need to request a change to your personal information, have any questions, or need to review your personal information, please contact us by phone (302) 737-8260 or email us!
Thank you for your support!